Welcome to coaching for powerful communication!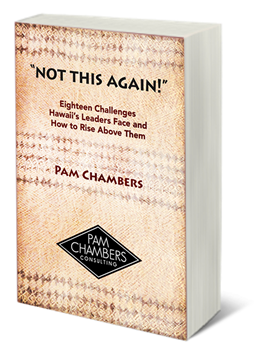 Pam's Latest Book - "NOT THIS AGAIN!"
Click here to read about it.
"Like many of you, I sometimes procrastinate when it comes to diving into a new book. You know—'So much to do!' This book warmed the left front corner of my desk for a few days, but today it jumped off the desk into my hands. I couldn't put it down! I found myself wishing that I had this tool back in the days when I was doing it all wrong. Great job, Pam!"
~ Ron Martin, Success Dynamics



Surveys show that most people's biggest fear is public speaking. I coach people from all walks of life to communicate confidently with one person, small groups, and large audiences. For seminar topics click here.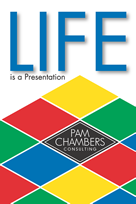 Learn to Be Confident in
All Speaking Situations

Accept speaking opportunities with confidence.
Present an attractive professional image.
Be more valuable to your industry and organization.
Make powerful and persuasive presentations.


"Pam's coaching gave me the confidence and poise to charm an audience of over 2,000 realtors. That was my first speech and my first standing ovation!"

Caron Broederdorf
Caron B. Realty

10 Keys to Freedom of
Speech by Pam Chambers

Seize the opportunity.
Clarify your purpose.
Know and love your subject.
Connect with your audience.
Ask questions.
Pause.
Be specific.
Read your audience.
Release control.
Be honest.